Sophisticated da Giovanni Wines
Served in our Carmel Bistro Giovanni Restaurant
Private selection of wines from our cellars.
We began in 1999 with two wines, a Cabernet and a Merlot. We now have twenty seven different varietals and blends from renowned California appellations. Over the years we have endeavored to bring quality and value to our guests.
We would like you to try these fine wines which have won multiple gold medal awards in both National and International wine competitions. But the best award comes from the wonderful compliments of our guests who have tasted them.
Carmel Bistro Giovanni serves the wines presented on our WINE LIST. Try these sophisticated wines and you will find them comparable to or exceeding far more expensive wines in quality and complexity.
To purchase wine, please call us directly: 831-626-6003
da Giovanni Wine Club
Purchase wines from our private cellars.
We proudly present the opportunity to enjoy some of our own line of hand-crafted wines in your own home. Produced by three of the top award winning winemakers in California, these selections will astound you not only with their unique character & complexity, but also their elegant ability to enhance & compliment your personal dinner creations at home or entertaining guests.
Produced & bottled in Sonoma, these are our limited reserves that you may now have delivered to your home or even directly to that someone special who enjoys great wine, as a unique gift. We know you will agree, these Gold Medal & Best-of-Class winners exceed the quality of other wines that are twice the price!
The beginning of great wine, of course, is in the vineyards! And among these are the amazing alluvial soils in the Russian River Valley of Sonoma for our luscious Pinot Noir to the highland vines of Monterey where our 'Best of Show' Pinot Grigio was grown to the grand Cabernet Sauvignons of Napa & the Alexander Valley. We have sourced the best vineyards to bring to you the absolute best wines from Giovanni Cellars!
We guarantee that these great wines are sure to please your palette!
Block 57 Cellars on Vivino – rate our wine!
Over 15 years ago restaurateur Firok Shield saw an opportunity. After the near immediate success of his Da Giovanni restaurant, Shield looked to enter the California wine world.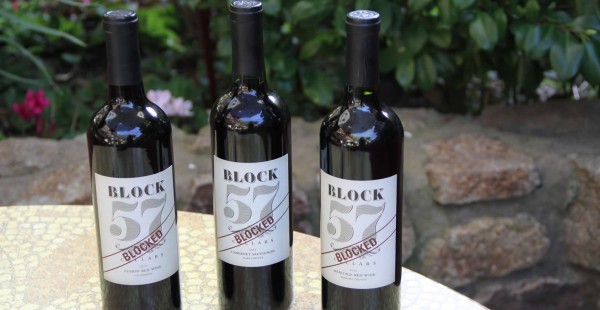 He began with two wines sourced from Sonoma County: a Cabernet Sauvignon and a Merlot. By the end of the decade Da Giovanni Cellars found broad appeal with its 2003 Zinfandel and expanded to a portfolio of 24 exquisite & limited choice of these approachable, yet complex & luscious wines from the world renowned Wine Appellations of Northern California, establishing the Cellar's reputation on the floor of his 3 Carmel restaurants, that has spread well beyond state lines.
'Wine' is a vast dynamic world and our discoveries of small vineyard-sourced grapes, and winemaking ingenuity, led to the establishment of Block 57 Cellars. Despite and because of acclaim, Shield was BLOCKED from opening a wine tasting room by the collective actions of Carmel's existing wine tasting rooms.
Block 57 Cellars recognized at outset the value in advocating for the wine lover. Block 57 Cellars can't be blocked.
Block 57 Cellars skips the clichés and pretensions of the wine business; no coercion, no wine clubs. Instead, Block 57 finds its roots at the table side, and lets you, the customer, take control. We encourage you to enjoy glasses, flights and bottles of Block 57's six wines–Pinot Grigio and Barrel-Fermented Chardonnay from Sonoma County; Cabernet and Petit Syrah from Napa; and our French-inspired Fusion and Gold-Medal-Winning Meritage blends.
Surprisingly affordable, these unique selections are very drinkable now, or with the benefit of bottle aging, They will continue to develop elegantly & be stunning for years to come.
Experience the unblock-able 'Block 57' sensation for Yourself.
IN VINO VERITAS.